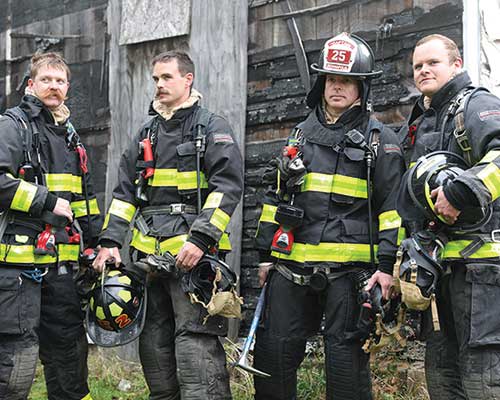 Firefighters run into a burning building when the rest of us are running out. They are the heroes who protect us every day and our Bullard fire helmets, thermal imagers, and Bullard Cares products are critical essentials for every firefighter. Bullard is proud to manufacture products that help to keep the brave men and women of the fire service safe.
Bullard Leveraging Augmented Reality
for Next Generation of Products
Bullard acquired Switzerland-based Darix in 2019 to focus its engineering efforts on improving the situational awareness of professionals in critical environments. Darix is a frontrunner on smart-glasses for industrial and commercial safety and emergency responder applications and Bullard will leverage that expertise to develop new core and product solutions that continue to solve customers' most critical safety-related challenges.
Thermal Imaging
NXT NFPA Compliant
Equipped with X Factor technology and the industry's longest battery run time, the small, lightweight, NFPA Certified Bullard NXT lets firefighters focus on seeing the most critical details in the heat of the fire when they need it most.
Learn More
QXT
The Bullard QXT is designed not only for long-lasting service on the front line but also low total cost of ownership in the back office.
Learn More
Learn how you can save with our Upgrade or Trade-In programs
THERMAL IMAGING