A helmet designed for extreme protection
Many companies like yours are upgrading their head protection to include safety helmets like the CEN10. They offer benefits like integrated chinstraps to help keep head protection in place, even when working at heights or experiencing slips and trips. CEN10 offers the following features:
Vented and non-vented models
Auto-adjusting FlexGlide suspension system
Impact-resistant shell and inner form comfort liner
Integrated 3-point chinstrap
Non-vented model meets ANSI/ISEA Z89.1 Type I, Class E and G requirements
Vented model meets ANSI/ISEA Z89.1 Type I, Class C requirements
The CEN10 Helmet is designed to help reduce peak force to the neck and offers the only auto-adjusting suspension available. Now is the best time to check out the CEN10, with this limited time special offer. Details below.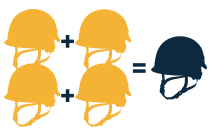 Buy 4, Get 1 Free
CEN10 is designed for worksites like yours. Outfit your crew: when you order 4 CEN10 Helmets, you'll get 1 free.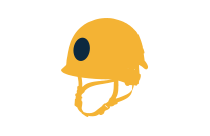 Free Logos
Bullard Logo Shop prints durable, bold, and vivid logos directly on your CEN10 Helmet. Get a free logo on your purchase of four or more helmets.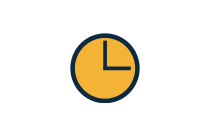 Act Now
Offer Valid April 1 - June 30, 2021