Features
Zoom In
Accessories
The Heavy Duty Blast Suit, Blast Gloves, and Knee Pads from Bullard are designed for tough blasting environments and professional blasters who take pride in their work. This gear is feature-rich, long-lasting, and comfortable.
---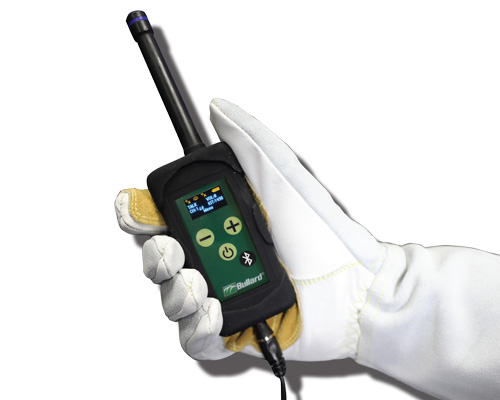 Stay connected with your team using our BCX hands-free, wireless communication system designed for enhanced safety on the worksite.
---
Related Products
Bullard offers four belt-mounted climate control devices for use with Bullard airline respirators. Each system enables a worker to adjust and control the temperature of the air delivered to the respirator.
---
Bullard AirGuard takes monitoring your breathing air into the 21st Century with its extra-large 7" color LCD screen and advanced technology.
---
Get in touch
We'd love to hear from you. Drop us a line or give us a call if you have any questions.
The Office
Address: 1898 Safety Way Cynthiana, KY 41031
USA Toll Free: 877-BULLARD (285-5273)
Phone: +1-859-234-6616
Fax: +1-859-234-8987
Business Hours
Monday - Friday 8am to 6pm (EST)