BETTER UNDER FIRE
BULLARD THERMAL IMAGERS
Bullard Thermal Imagers have a legendary reputation in the fire service, thanks to their robust design, excellent image quality, and ergonomic form factor. Fire Departments around the world choose Bullard Thermal Imagers again and again for the exceptional Bullard service, low cost of ownership, and reliable operation.
DISCOVER YOUR OPTIONS
All models come standard with 3.5" screen, 320x240 resolution, extreme durability, and robust warranties. Find the models that are right for your department:
AS ADVANCED AS YOU NEED
All models allow a simple one-button operation with a gloved hand. There are optional advanced intelligent features available for Bullard LDX, Bullard QXT and Bullard NXT. All features are retrofittable.
OPTIONAL FEATURES
Electronic Throttle (ETT)
Manually activated and adjustable - colorizes in blue the hottest areas in reference to the desired temperature sensitivity.
Digital Video Recorder (DVR)
Capture five hours of video and download Digital images and videos easily via USB.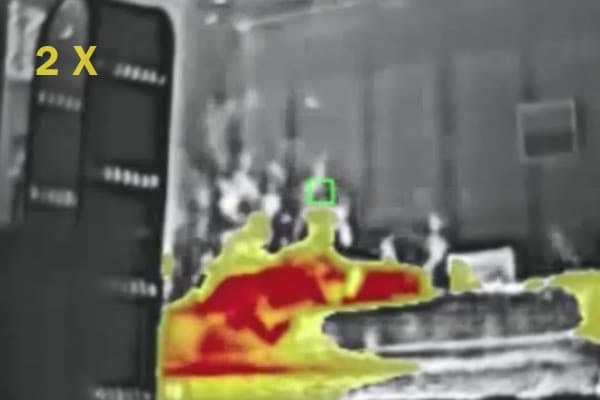 Digital Zoom (ZOOM)
Great detail at your fingertips with 2x/4x Zoom option
What Firefighters Around the Globe Say
"Our research committee found Bullard's image quality is the best on the market. We would rank Bullard's service as outstanding. Thank you for the amazing products and customer service."
Chesapeake Fire Department, Chesapeake, Virginia, USA
"Our Bullard TI has supported to save lives multiple times. Without it would have been long and exhausting search and rescue operations. The compact size and angled design were helpful to find pocket of embers even in hard-to-find areas such as small revision openings or overhead. The camera is also used regularly for the team´s safety (retraction distance protection)."
Stefan Jucken, FD Cologne, Cologne, Germany
"[These Bullard Thermal Imagers] give us the ability to have every single firefighter on duty to have a camera available to them. A thermal imaging camera is as important as a fire radio or an axe. It is essential that each firefighter has one for their use while fighting a fire"
Fire Chief Sean Canto, Rochester Hills, Michigan, USA
CLICK A MODEL TO LEARN MORE
Get in touch
We'd love to hear from you. Drop us a line or give us a call if you have any questions.
The Office
Address: 1898 Safety Way Cynthiana, KY 41031
USA Toll Free: 877-BULLARD (285-5273)
Phone: +1-859-234-6616
Fax: +1-859-234-8987
Business Hours
Monday - Friday 8am to 6pm (EST)